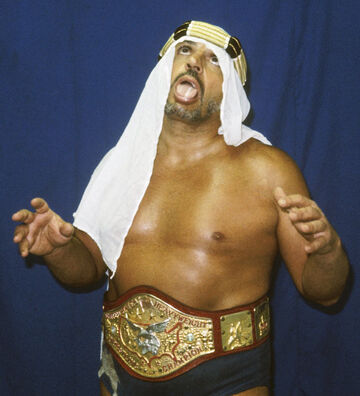 He went to New York for Vincent J. McMahon where he teamed with Johnny Valentine and Bull Curry in feuds against Mark Lewin and Don Curtis as well as the team of Antonino Rocca and Miguel Pérez in Madison Square Garden. He returned when McMahon formed the World Wide Wrestling Federation to feud with Bruno Sammartino in the WWF's major markets in the late 1960s.
He died on January 18, 2003.
On March 31, 2007, The Sheik was inducted into the WWE Hall of Fame by his nephew Sabu and Rob Van Dam.
Ad blocker interference detected!
Wikia is a free-to-use site that makes money from advertising. We have a modified experience for viewers using ad blockers

Wikia is not accessible if you've made further modifications. Remove the custom ad blocker rule(s) and the page will load as expected.