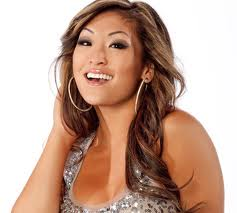 On September 15, 2009 Savannah debuted on ECW doing the backstage reporter duties for ECW. On the following edition of ECW, Savannah interviewed Zack Ryder before his shot at the ECW championship. Savannah spent most of her time as the ECW backstage interviewer, until ECW ring announcer Lauren Mayhew departed from the WWE, with her becoming the ring announcer of ECW.
She was also a lumberjill during Michelle McCool and Melina match on the October 2, 2009 episode of SmackDown, namely during the tenth anniversary of SmackDown.
After the ECW brand was closed down on February 16, 2010 and was replaced with WWE NXT, she joined the WWE NXT broadcast team as the official ring announcer for the first season of WWE NXT.
On June 23, 2010, Savannah was released from her WWE contract.&nbsp
Ad blocker interference detected!
Wikia is a free-to-use site that makes money from advertising. We have a modified experience for viewers using ad blockers

Wikia is not accessible if you've made further modifications. Remove the custom ad blocker rule(s) and the page will load as expected.