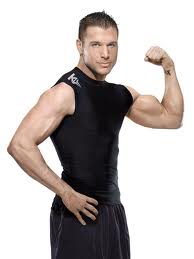 In March 2011, Robinson was announced as one of the fourteen contestants for the revival of WWE Tough Enough.[9] Despite being described as "arrogant," Robinson was an early stand out, only being in the bottom three once.[10] Robinson eventually made it to the final two with Andy Leavine, losing on the June 6 episode of Raw, where he was booed heavily by the crowd in attendance.[10]
Ad blocker interference detected!
Wikia is a free-to-use site that makes money from advertising. We have a modified experience for viewers using ad blockers

Wikia is not accessible if you've made further modifications. Remove the custom ad blocker rule(s) and the page will load as expected.