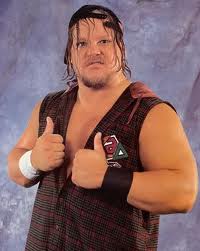 Louie debuted in 1988 aged 17, working as a jobber for the
World Wrestling Federation
, and competing in squash matches all the way until March of 1995.
In 1995, Spicolli returned to the World Wrestling Federation as "Rad Radford", a fan of grunge, and purportedly the boyfriend of Courtney Love. He worked an angle with the Bodydonnas, wanting to join (despite his comparatively poorly toned body) and was eventually admitted as a "Bodydonna-in-training". This lasted until Survivor Series, when he was thrown out of the group because his physique was not good enough. He was released soon after.
He died on February 15, 1998.
Ad blocker interference detected!
Wikia is a free-to-use site that makes money from advertising. We have a modified experience for viewers using ad blockers

Wikia is not accessible if you've made further modifications. Remove the custom ad blocker rule(s) and the page will load as expected.