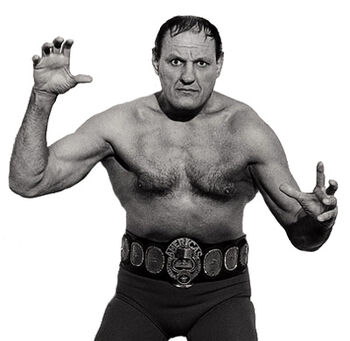 Kowalski became the main antagonist of Bruno Sammartino in the World Wide Wrestling Federation in the 1960s and 1970s. Kowalski formed a tag team with fellow heel Gorilla Monsoon and took Red Berry as his manager.
On May 11, 1976, Kowalski won the WWWF World Tag Team Championship with Big John Studd. Both men wore black masks and tights and called themselves "The Executioners". However, they were stripped of the championship, following the interference of a third Executioner during a title defense against Chief Jay Strongbow and Billy White Wolf. The Executioners lost a match for the vacant title on December 6 to Strongbow and White Wolf and never regained the championship.
He died on August 30, 2008.
Ad blocker interference detected!
Wikia is a free-to-use site that makes money from advertising. We have a modified experience for viewers using ad blockers

Wikia is not accessible if you've made further modifications. Remove the custom ad blocker rule(s) and the page will load as expected.