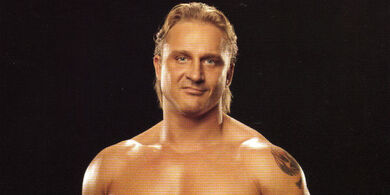 Kash's first appearance on television was as one of many interferers in the main event at ECW One Night Stand. His first official proper WWE outing, however, was the June 19, 2005 airing of Sunday Night Heat against Tajiri in what was designated a tryout match. Kash then wrestled a few matches on Velocity, before coming up to Smackdown.
Kash showed up after tag team match between MNM and The Mexicools on Smackdown, and viciously attacking Juventud. The following week later, he faced off against Mexicool member, Super Crazy. Kash picked up the win, earning himself a title match with Juventud at Armageddon. Kash made his first WWE pay-per-view debut on December 18 at Armageddon, Kash defeated Juventud to win the Cruiserweight Champion. On January 29 at Royal Rumble, Kash lost the Cruiserweight title to Gregory Helms.
After losing Cruiserweight Championship, Kash began to frequently tag team with fellow cruiserweight Jamie Noble to take on the face members of the cruiserweight division; during May 2006, Kash and Noble used a gimmick previously seen in ECW, where they wore dog collars, often barked at and bit opponents, and wrestled rather aggressively and soon after the team formed Kash got a new haircut. The pair were soon named The Pit Bulls and entered the hunt for Paul London and Brian Kendrick's WWE Tag Team Championship. On July 23 at The Great American Bash, he and Noble were defeated by London and Kendrick, this was Kash's last WWE pay-per-view appearance. On the September 29 episode of SmackDown, he and Noble were defeated by K. C. James and Idol Stevens in a tag team match, this was Kash's last appearance in WWE. On September 27, 2006, WWE announced that Kash was released from his WWE contract.
Ad blocker interference detected!
Wikia is a free-to-use site that makes money from advertising. We have a modified experience for viewers using ad blockers

Wikia is not accessible if you've made further modifications. Remove the custom ad blocker rule(s) and the page will load as expected.