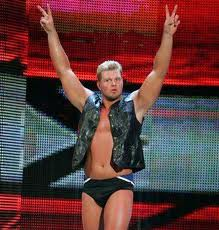 On August 4, 2006, James made his SmackDown debut when he was introduced (along with Idol Stevens) by Michelle McCool as one of her favorite "Teacher's Pets". The two went on to defeat Funaki and Scotty 2 Hotty with the help of McCool.
The following week, Stevens and James defeated WWE Tag Team Champions Paul London and Brian Kendrick in a non-title match. On the August 18 edition of SmackDown, Stevens and James ambushed the Tag Team Champions.
James and Stevens had a lot of run-ins with WWE Tag Team Champions Paul London and Brian Kendrick and The Pitbulls (until Kid Kash was released from his contract), leading up to a title match at No Mercy, which London and Kendrick won.&nbsp

He appeared regularly on ECW as a jobber throughout the end of 2007 and the start of 2008, losing to wrestlers such as Kevin Thorn, CM Punk, Shelton Benjamin and others. After a period of inactivity, he returned on the July 22, 2008 edition of ECW, losing to Evan Bourne. He wrestled his final WWE match on the August 5 edition of ECW in a losing effort to Braden Walker.
On August 8, 2008, James was released from his WWE contract.
Ad blocker interference detected!
Wikia is a free-to-use site that makes money from advertising. We have a modified experience for viewers using ad blockers

Wikia is not accessible if you've made further modifications. Remove the custom ad blocker rule(s) and the page will load as expected.