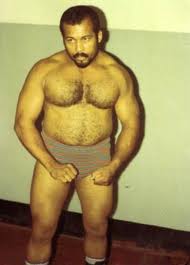 He was part of the World Wide Wrestling Federation (WWWF) from its early years, appearing on WWWF cards as far back as 1965. He wrestled Bob Backlund in Madison Square Garden while working for the WWWF at the time. He was dubbed "the fire brand from the Bronx" by TV announcer Ray Morgan. For much of the next two decades through mid-1985, Rodz was a mainstay of the federation, though largely used as a jobber. In 1980's Showdown at Shea, he was defeated by Ivan Putski.
In 1996, Rodz was inducted into the WWF Hall of Fame by Arnold Skaaland.
Ad blocker interference detected!
Wikia is a free-to-use site that makes money from advertising. We have a modified experience for viewers using ad blockers

Wikia is not accessible if you've made further modifications. Remove the custom ad blocker rule(s) and the page will load as expected.