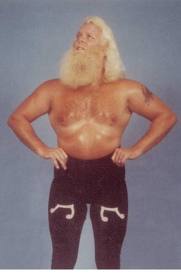 He went to the World Wide Wrestling Federation in the 1970s as Handsome Jimmy Valiant and formed a team with Johnny Valiant that would dominate the tag team scene for a while as WWWF Tag Team champions. At one point, they were managed by Bobby Heenan who referred to them as "the worst tag team I managed in my life."
Ad blocker interference detected!
Wikia is a free-to-use site that makes money from advertising. We have a modified experience for viewers using ad blockers

Wikia is not accessible if you've made further modifications. Remove the custom ad blocker rule(s) and the page will load as expected.