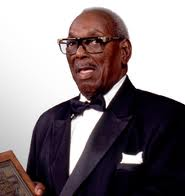 In the WWF, Dudley managed several wrestlers, including Bobo Brazil. Prior to Brazil's matches, Dudley excited the crowds by waving a towel while running to the ring. Over time, Dudley's role with the company diminished and he ceased working for them.
Dudley's final appearance with the company came during an episode of SmackDown! in February 2002. According to the storyline, Stephanie McMahon was banned from the MCI Center. In an attempt to get past security, she pushed Dudley in a wheelchair but was still refused entrance. Following the scene, Dudley left the wheelchair, walked to his seat, and watched the show.
Dudley was inducted into the WWE Hall of Fame in 1994 by Vincent K. McMahon.
He died on June 1, 2004.
Ad blocker interference detected!
Wikia is a free-to-use site that makes money from advertising. We have a modified experience for viewers using ad blockers

Wikia is not accessible if you've made further modifications. Remove the custom ad blocker rule(s) and the page will load as expected.