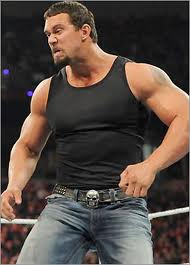 On the December 6, 2010, episode of Raw, Jackson appeared as the unidentified bodyguard for Tyson Kidd, accompanying Kidd to the ring and attacking Kidd's opponent, David Hart Smith. On the December 27 episode of Raw, Andrews had an in-ring confrontation with Mark Henry after Henry had defeated Kidd, but Henry performed his finishing move on Andrews. He was released by the WWE in May 2011.
Ad blocker interference detected!
Wikia is a free-to-use site that makes money from advertising. We have a modified experience for viewers using ad blockers

Wikia is not accessible if you've made further modifications. Remove the custom ad blocker rule(s) and the page will load as expected.