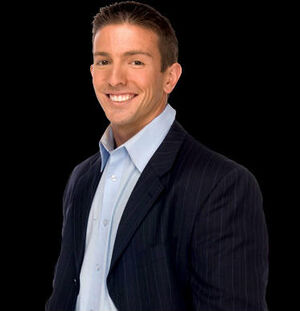 Korpela debuted in WWE in 2006 hosting shows on WWE Classics on Demand. In September 2007, he became the host of The Bottom Line, replacing former host Todd Grisham. Korpela would host Bottom Line for approximately two years before being replaced by current host Scott Stanford. Beginning in 2007, Korpela commentated a number of episodes of WWE Heat along with Josh Mathews until May 30, 2008, when WWE Heat was replaced internationally with a new show featuring classic matches, called Vintage Collection. Korpela then became the host of After Burn, WWE Experience and Free for All when Josh Mathews became the commentater of former WWE program, ECW on Syfy. On February 9, 2009, Korpela debuted as the host of This Week in WWE. Following this, on December 9, 2010 Korpela again replaced Grisham as a WWE presenter, this time on Superstars. Korpela would commentate on Superstars alongside Matt Striker. Korpela would once again replace Grisham a third time on September 6, 2011 as a commentator on NXT.
On December 9, 2011, Korpela's contract with WWE expired and he opted not to renew.
Ad blocker interference detected!
Wikia is a free-to-use site that makes money from advertising. We have a modified experience for viewers using ad blockers

Wikia is not accessible if you've made further modifications. Remove the custom ad blocker rule(s) and the page will load as expected.