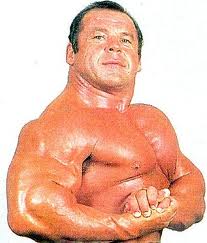 Putski debuted in the World Wide Wrestling Federation (WWWF) in 1974. While in the WWWF, Putski feuded with many wrestlers, such as Bruiser Brody, Stan Hansen, and Ivan Koloff. On June 25, 1976 at Showdown at Shea, Putski defeated Baron Mikel Scicluna. Four years later on August 9, Putski was once again victorious at the same event when he beat Johnny Rodz.
On October 22, 1979, Putski teamed with Tito Santana to defeat Johnny and Jerry Valiant to win the WWF World Tag Team Championship. They held the title for six months before they lost it to the Wild Samoans.
In November 1985, Randy Savage defeated Ivan Putski in the opening round of the Wrestling Classic.
In 1995, Ivan was inducted into the WWF Hall of Fame by his son, Scott.[3] The father and son team returned in July 1997 to defeat Jerry Lawler and Brian Christopher in tag team action on Raw Is War.
Ad blocker interference detected!
Wikia is a free-to-use site that makes money from advertising. We have a modified experience for viewers using ad blockers

Wikia is not accessible if you've made further modifications. Remove the custom ad blocker rule(s) and the page will load as expected.