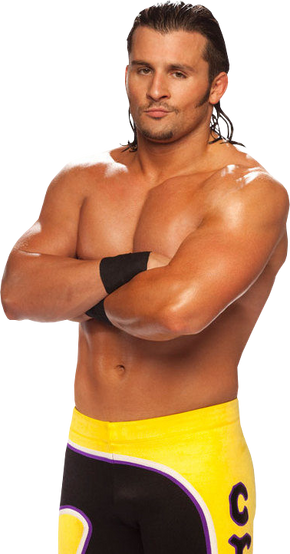 On the December 1, 2009 episode of ECW on SyFy, Croft and Barreta, no longer using the Dude Busters name, debuted as villains, defeating Tyler Hilton and Bobby Shields, two local competetors. The duo would then feud with Goldust and Yoshi Tatsu, which culminated in a loss to Goldust and Tatsu in a match to determine the number one contenders to the Unified WWE Tag Team Championship on the February 9, 2010 episode of ECW.
When the ECW brand ended in February 2010, its roster became free agents. Barreta and Croft signed with SmackDown, making their debut for the brand on February 19 in a losing effort against Cryme Tyme. Baretta and Croft would then feud with The Hart Dynasty, but could never manage a win against them. In April, they began using their Dude Busters name again, which they had seemingly dropped since debuting in ECW.
The Dude Busters then turned face when they entered into a feud with the Gatecrashers (Curt Hawkins and Vance Archer) in August. The Dude Busters then earned their first tag team victory since joining the SmackDown roster when they defeated the Gatecrashers on the August 26 edition of Superstars. On November 19, 2010, Croft was released from his contract
Ad blocker interference detected!
Wikia is a free-to-use site that makes money from advertising. We have a modified experience for viewers using ad blockers

Wikia is not accessible if you've made further modifications. Remove the custom ad blocker rule(s) and the page will load as expected.