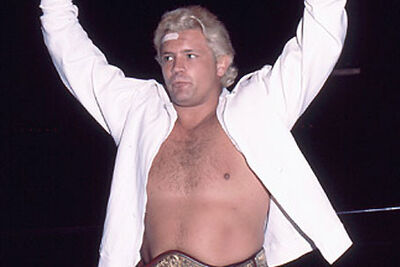 In 1984, Roberts and the Freebirds (Michael Hayes and Terry Gordy) had a short stint in the World Wrestling Federation, mainly competing in six-man tag matches. Here, they were managed by Cyndi Lauper's manager, David Wolff. They left the promotion when WWF officials stated their intention to split the team up.
He passed away on November 29, 2012.
On February 29, 2016, it was announced that the Fabulous Freebirds, including Hayes, Gordy, Jimmy Garvin, and Roberts) were to be inducted into the 2016 edition of the WWE Hall of Fame.
Ad blocker interference detected!
Wikia is a free-to-use site that makes money from advertising. We have a modified experience for viewers using ad blockers

Wikia is not accessible if you've made further modifications. Remove the custom ad blocker rule(s) and the page will load as expected.