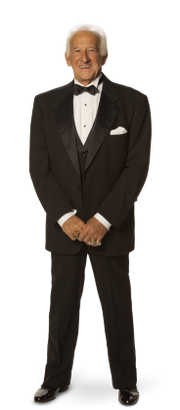 In March 1987, Uecker appeared at World Wrestling Federation's (now known as WWE) WrestleMania III in Pontiac, Michigan, as the ring announcer for the pay-per-view's main event of Hulk Hogan versus André the Giant. He returned in 1988 at WrestleMania IV as both a ringside announcer and backstage interviewer. One famous WrestleMania segment saw André the Giant choking Uecker.
He was later inducted into the Celebrity Wing of the WWE Hall of Fame on March 27, 2010, by Dick Ebersol.
Ad blocker interference detected!
Wikia is a free-to-use site that makes money from advertising. We have a modified experience for viewers using ad blockers

Wikia is not accessible if you've made further modifications. Remove the custom ad blocker rule(s) and the page will load as expected.