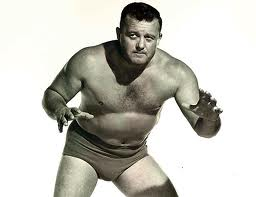 Skaaland managed
Bruno Sammartino
and
Bob Backlund
, with both men winning the
WWF World Heavyweight Championship
under his tutelage. Around the time Backlund won the title in 1978, Skaaland retired from regular wrestling, though he occasionally appeared as a late substitute for wrestlers that couldn't make a show
In 1994, he was inducted into the WWF Hall of Fame for managing both Sammartino and Backlund to the WWF World Heavyweight Championship. He appeared on WWF television later that year, with Backlund attacking him in order to consolidate his heel turn.
Skaaland died on March 13, 2007.
Ad blocker interference detected!
Wikia is a free-to-use site that makes money from advertising. We have a modified experience for viewers using ad blockers

Wikia is not accessible if you've made further modifications. Remove the custom ad blocker rule(s) and the page will load as expected.