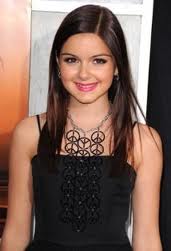 Ariel Winter starred in WWE Studio's The Chaperone starring Triple H, as his daughter, Sally Bradstone. She appeared at the 2010 Tribute To The Troops to sing the Star Spangled Banner and to promote the upcoming movie which released February 18, 2011. In 2011, she also made an appearance on WWE Raw.
Ad blocker interference detected!
Wikia is a free-to-use site that makes money from advertising. We have a modified experience for viewers using ad blockers

Wikia is not accessible if you've made further modifications. Remove the custom ad blocker rule(s) and the page will load as expected.